Courses
An engineering degree in aeronautics, transport, mechanics and energy
Degree recognized by CTI (the French accreditation body).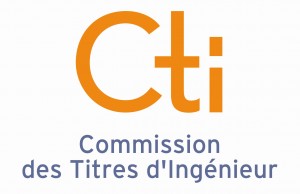 Extensive fields of competence:
combining rigorous theoretical training and a thorough technological experience
centered on the fields of mechanics and energetics
focused on aeronautics and space, ground transportation and energy industries
A preparation for an engineer's career to:
anticipate fast technological developments
develop innovation abilities
take on the new duties and tasks of the engineer
ensure the best integration into the companies
The development of personal qualities to:
carry out a professional project
learn autonomy and team work
communicate
English (ESL) courses are compulsory. A minimum standard (TOEIC) is required to obtain ISAE-ENSMA's degree. Students can also study other languages if they wish to.
Course catalogue
All the details related to the engineering degree program are available in the course catalogue.
Double degrees and Academic Exchanges
Requirements: minimum grade average of 12,5/ 20 during the two first years and minimum TOEIC score of 785 points.
DOUBLE DEGREES
In France
Schools from POLYMÉCA: ENSMM, ENSIAME, SUPMÉCA, ENSTA Bretagne, ENSIL-ENSCI, ENSEIRB-MATMECA et SeaTech.
INSTN (CEA Saclay and Cadarache): nuclear engineering
IAE (Poitiers): master in business management
Abroad
IIT (Chicago, USA): mechanical and aerospace engineering
OSU (Columbus, USA) : aeronautical and astronautical engineering
ETS (Montréal, Canada): mechanical and aeronautical engineering
UFU (Uberlandia, Brazil): aeronautical engineering
ESI (Sevilla, Spain): mechanical and aeronautical engineering
EIAE (Madrid, Spain): aeronautical engineering
Polytechnique Milan (Milano, Italy): aerospace engineering
Polytechnique Turin (Torino, Italy): aerospace engineering
Università degli studi di Napoli Federico II (Naples, Italy): aerospace engineering
Cranfield (Cranfield, United-Kingdom): aerospace engineering
Institut Polytechnique de Hanoi (Hanoi, Vietnam)
Institut Polytechnique de Ho Chi Minh ville (Ho Chi Minh, Vietnam)
NUAA (Nanjing, China): aeronautical engineering
SIAE (Tianjin, China): aeronautical engineering
Third year of study in an other school
ENAC (Toulouse): electronics systems – computer science and air traffic – aeronautical technics
ISAE-SUPAERO (Toulouse): avionics systems – embedded systems – energy systems – information systems and decision systems – space systems
ISAE-ENSICA (Toulouse): fluids – mechanical engineering – avionics, systems and computer science
ENSIAME (Valenciennes): industrial computer science and production engineering – energy mechanics – mechatronics
ENSMM (Besançon): mechanics – mechatronics – materials and surfaces – micro-mechanism – optronics and microsystems
SUPMECA (Saint-Ouen and Toulon): materials and processes – production systems – mechanical structures and systems – design of mechanical systems – mechatronics – complex systems
ENSIL-ENSCI (Limoges): matériaux et procédés – ingénierie et procédés
ENSTA Bretagne (Brest): systèmes embarqués – hydrographie et océanographie – architecture des véhicules – architecture navale – matériaux énergétiques – gestion des organisations
Spend the third year of study abroad
Find here all information about our partnerships
Discovering the industry: visits and lectures
Plant tours
Compulsory plant tours are organized for 1st and 2nd year students. Groups of about fifteen students, accompanied by teachers, get acquainted with the various jobs, the organisation and the life of a company, as well as engineers' tasks, duties and responsibilities. Alumni very often take part in the organisation of the visits.
Lectures
Each semester a series of lectures by guest speakers is organized for students. The goal is to open the academic training delivered at ISAE-ENSMA to the corporate world. The first and second-year students are invited to take part in all the lectures; school rules require the students to attend at least two of the four lectures delivered every semester. Third-year students attend the lectures depending on their class schedule. Here are some recently held lectures: "The stakes of future civil jet engines" (Michel Dessaulty), "Composite structures in strategic missiles" (Nicolas Couroneau), "A history of aviation" (Philippe Jung), "Future engineers" (Gérard Laruelle), "Crash and impact simulations applied to helicopters" (Alice Vagnot), "Nuclear waste and crisis management" (Pierre Barber) …
Apprenticeship
CNAM and ISAE-ENSMA partner to set up a training aerospace engineer apprenticeship.
This training, accredited by the Commission des Titres d'Ingénieurs (CTI) in 2011, benefits from the experience and expertise of CNAM and ISAE-ENSMA with an ambition to establish itself as the reference training an engineer by apprenticeship training for the aerospace industry.
This training is open in partnership with Aeroteam Poitou-Charentes, the 1901 law association created in 2008, which gathers the actors of the aviation industry in the Poitou-Charentes region: SMEs, large groups, research centers, training or developing a technology transfer activity in the Aerospace sector.
More information