National and international networks
ISAE-ENSMA belongs to two school networks in France
The GEA network

The « Groupe des Ecoles Aéronautiques et Spatiales » is a higher education, research and continuing education network for aeronautics and space engineering. It brings together 3 engineering colleges, which complement one another, in terms of their scientific specialisations and training programs. These colleges are ENAC, ISAE (ENSICA, SUPAERO) in Toulouse, and ISAE-ENSMA in Poitiers.
The GEA develops collaborations with training centres and multi-nationals in the field of aeronautics, and offers students the opportunity to spend their last year of studies in one of the member schools.
The POLYMECA network

The Polyméca network brings together 7 engineering colleges specialising in mechanical engineering: ENSMM in Besançon, ENSIAME in Valenciennes, SUPMECA in Paris, ENSTA Bretagne in Brest, ENSI in Bourges, ENSCI in Limoges and ISAE-ENSMA in Poitiers.
This network facilitates foreign student exchanges and allows students from any of these schools to complete their third year of studies at one of the other partner schools.
More information at: www.polymeca.org 
ISAE-ENSMA is also a member of international networks
The PEGASUS network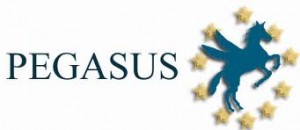 The PEGASUS network is the brainchild of the 4 GEA member schools. Its 25 European members aim to promote aerospace studies in Europe, by strengthening institutional links between partner universities and presenting a unified view of European aerospace training to our industrial partners.
The « Pegasus Award and Certificate » is delivered to those of our students who have reached a certain level in their mastery of foreign languages and have spent at least 5 months abroad, in industry or in a laboratory linked to aeronautics or aerospace.
More information at: www.pegasus-europe.org
The PFIEV network

ISAE-ENSMA is a founding member of the PFIEV program (Programme de Formation d'Ingénieurs d'Excellence au Vietnam, a program which aims to train Vietnamese students in Vietnam to become high-level engineers). Other members of this program include the Polytechnical Institutes of Hanoï and HoChiMinVille, and French leading engineering schools like Centrale Paris, Télécom, Ponts et Chaussées, INSA Lyon and the INP in Grenoble.
ISAE-ENSMA is responsible for the aeronautics study path. The course is certified by the French accreditation body, the Commission du Titre d'Ingénieur. Members of ENSMA's teaching staff teach courses in Vietnam and Vietnamese graduate students can do research in ISAE-ENSMA's laboratories. The PFIEV-Aeronautics programme is strongly supported by aeronautics companies in France (Snecma), in Europe (Airbus, Aérospatiale, Eurocopter) and in Vietnam (Vietnam Airlines).
GE4
The GE4 is a private association created in 1996 with the support of European industry and training organisations. It seeks to encourage engineering students to spend study time abroad. For that purpose, several programs have been set up with the United States, Latin America, Asia and Russia. They allow students to attend courses abroad and to have their academic achievements abroad accredited by their home institution.
More information at: www.ge4.org
QSEP-BCI (Quebec)

The Quebec Student Exchange Program (QSEP) of the BCI serves the needs of international students wishing to study in Quebec, and the needs of Quebec students wishing to study abroad. It allows students to pursue their program in a foreign (host) institution for a single semester or a whole year, while still being registered in their original (home) institution, with more than 500 universities in the world, including ISAE-ENSMA.
More information at: QSEP – BCI