International relations
One of ISAE-ENSMA's main priorities is to promote international student exchanges. Almost one student out of three spends time abroad either on placement or taking a course at a university. English classes are therefore compulsory at ISAE-ENSMA.
The school also has international students who follow the engineering course and/ or perform research projects in laboratories.
In order to facilitate exchanges, ISAE-ENSMA has signed bilateral agreements with international universities and plays an active role, as a member of the GE4 and the CREPUQ networks. The PFIEV program supports the training of Vietnamese students. In order to promote European aeronautical education and visibility, ISAE-ENSMA is a member of the Pegasus network.
Number of partnership:  – Europe and Middle-East: 32
                                           – Americas: 17
                                           – Asia: 6
Number of double degree programs: 13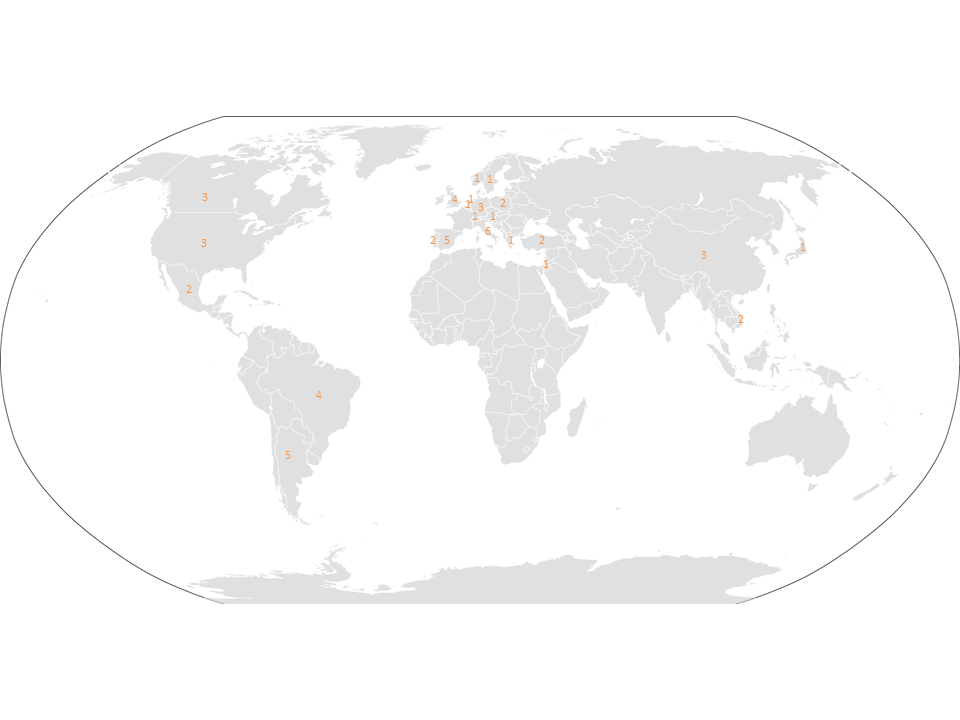 To see the list of the partner universities; please consult: "Networks and bilateral agreements".