A word from the director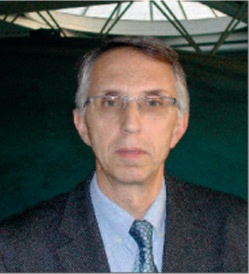 Founded in Poitiers in 1948, ENSMA has been located since 1993 next to the site of Futuroscope. In fifty years, our school has acquired a reputation for excellence by training more than 4500 high level engineers, supported by a world famous research programme developed through multiple partnerships with large companies, which, in addition, hire many of our graduate students.
The academic training given at ENSMA enables the young graduate engineers to choose jobs in engineering design departments, research and development mainly in the aeronautical and space industries, and more generally in the ground transportation, mechanics and energy industries.
The curriculum is extensive, covering fields such as: fluid and structure mechanics, aerodynamics, energy, thermal science and propulsion, materials and industrial computer science. The school can thus live up to the companies' expectations in terms of reactivity and adaptation abilities.
Thanks to long standing close industrial relations and strong connections with prestigious schools and universities in France, in Europe and throughout the world, our school is ready to take up the big challenges of the next decades in terms of innovation and technological changes and train the engineers of the future who will be able to take responsibilities and to bring performance to the companies of tomorrow.
In 2011, ENSMA turns a corner by taking on the name of ISAE-ENSMA. Indeed, ISAE – Institut Supérieur de l'Aéronautique et de l'Espace created from the merger of SUPAERO and ENSICA- takes the initiative to give their name to French aeronautical engineering schools by respecting a common charter of values and sharing collective projects of development. In 2012, ESTACA and the French Air Force Academy (Ecoles d'Officiers de l'Armée de l'Air) join the ISAE Group. The ISAE Group will aim to increase the influence and visibility of its members, to promote high-level engineering training in the aeronautical and space fields.
Francis Cottet – ISAE-ENSMA Director