One of ISAE-ENSMA's main priorities is to promote international student exchanges. An experience of at least 3 months abroad is required during the engineering program.
The school welcome international students from more than 25 different nationalities. They attend the engineering program, the international Master programs, perform research projects in laboratories, or a PhD.
In order to facilitate exchanges, ISAE-ENSMA has signed bilateral agreements with international universities and plays an active role, as a member of the Erasmus+, GE4 and the BCI (Quebec) networks. The school also participates in the BRAFITEC and ARFITEC exchange programs. The PFIEV program supports the training of Vietnamese students and the SIAE supports the training of Chinese students. In order to promote European aeronautical education and visibility, ISAE-ENSMA is a member of the Pegasus network.
Label " Welcome to France "
The "Welcome to France" Label was granted by the Campus France agency, attesting to the quality of international students welcome.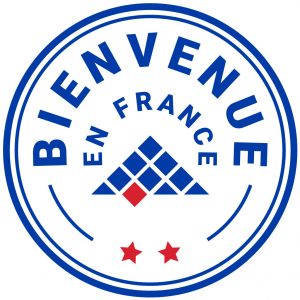 This label is used to promote and communicate about the higher eductaion institutions and to attest to the quality and accessibility of the information, the offer of programs, the teaching follow-up, the housing, the campus quality of life and the post-graduate follow-up of the international students.
To know more about the Label
The schools is also a member of the Forum Campus France and France Alumni.
Contacts
International Relations Office

Mrs Aurélie COTILLON – Tel : +33(0)5.49.49.80.16
Mrs Laura MONTOIS – Tel : +33(0)5.16.08.01.53
Mrs Maggy SOURISSEAU – Tel : +33(0)5.49.49.83.46