Career opportunities

Being an engineer is a job tittle which actually gathers several career opportunities such as: project manager, purchasing manager, logistics manager, quality manager, research and development, design, methods, production, sales engineer, business, maintenance, operation…
The ISAE-ENSMA engineer is mainly oriented towards design (research and development, engineering and design department) for industries in the area of aeronautics and space, ground transportation, mechanics and energy.
ENSMA engineers testimonies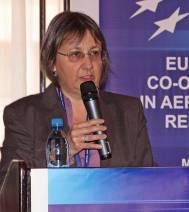 Isabelle DUBOIS – Class of 1977 In charge of R&T programs (Research and Technology) SNECMA – Groupe SAFRAN
After 5 years spent in nuclear engineering, in Framatome and then Novatome, I have worked in the aeronautical field by integrating Snecma.
My career, in very different industrial fields, was the result of the solid technical training offered by ENSMA that benefits from high-level research laboratories… physics laws that remains the same everywhere, thanks to God!
I have mainly made my career in the R&T world, liking the idea of preparing the future and it has offered me opportunities to work with partners from all over the world (USA, Japan, and Europe).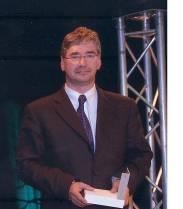 Willy-Pierre DUPONT – Class of 1982 Ground Installations and Environment Manager A380 AIRBUS
After 13 years spent in the Pilot Studies department of Aérospatiale, where I had the opportunity to take part in the conception of military freighters, special aircraft and Airbus commercial jetliners, like the A318, A2319, A321, A330-200, A340-500/600, I devoted myself exclusively to the A380, from 1996 onwards.
Having followed this project (UHCA, ASX, A2000, VLCT …) from the very beginning, in the late 1980's, I participated in the attempt to devise a closer framework of collaboration with Boeing (VLCT). I then joined the A3XX leading team which covered a variety of aspects. As a member of that team, I was a witness to the rise of European cooperation in the aircraft industry.
When the program reached its pre-development stage, long before the launching, I was made responsible for airport compatibility, which was not a particularly fascininating aspect, but which quickly became critical for our clients.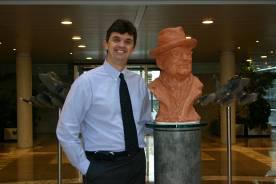 Julien HENRY – Class of 1983 Head of Employment section Direction of Social Relations and Human Resources DASSAULT AVIATION
As a young ENSMA graduate, I've had the opportunity to carry out my national military service in the Technical Services of the Aeronautical Programs of the DGA (Direction Générale de l'Armement) as an assistant within the team "program European fighter aircraft". After my engineering internship in Dassault Aviation, I have thus found back this company on the strategic matter which was going to lead to the RAFALE programme. One of my goals was to be hired by this company after graduation, I have joined the direction board, where I had carried out my internship, to commit myself on the Rafale flight control system. After years of programming, simulation and tests, I've had the opportunity to join the engineering and design department on the space preliminary project where I could widen my technical skills by developing futuristic projects like systems of space transports with conventional take-offs.
During these seven years as a design engineer, I have felt the growing need to go beyond the simple technical research activity. In parallel, my sport career (being fruitful by the title of World Champion of Gliding in 1999) led me to get interested in engines and more particularly their individual and collective performances in sport. Such principles perfectly apply at the professional level and are implemented in the Human Resources departments of the companies. I thus naturally integrated the HRD to initially take part in the development of educational tools specifically related to the activities of our airframe manufacturers and then take in charge the social communication before coming to the Head of the Dassault Aviation Employment Section.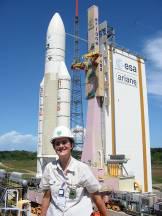 Caroline AUSSILHOU – Class of 1996 Launcher Protection of Ariane 5 Launch Complex Manager CNES
I had the opportunity to join ENSMA in 1993. During my 3 years there, I greatly appreciated the training I received, which was both comprehensive and geared towards aeronautics, and which combined theory and practice. Furthermore, as ENSMA makes a point of offering its students the possibility to study abroad, through exchanges with foreign universities, I was able to complete both my third year of studies and my graduation project in Melbourne, Australia. This was a great springboard for my career. When I came back at the end of 1996, I had no difficulty finding a job and was hired by IBM France, in the awesome world of microelectronics.
However, I could not long let go of my passion for « flying objects ». In 1999, I joined the Centre National d'ETudes Spatiales, as a member of the department of Ariane Launchers and took part in the development of the new European launcher, the heavy model of Ariane 5.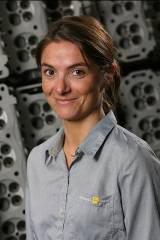 Céline COUQUET – Class of 2000 Engineer in charge of single-cylinder engine and combustion tests, Formula 1 Engine RENAULT SPORT
After obtaining my scientific Baccalauréat in 1993, I went to university and obtained a Maîtrise de Mécanique, a 4-year degree in mechanics from the University of Poitiers.
This qualification enabled me to be admitted to ENSMA, through a special admission system, in 1998.
I chose to specialize in energetics and combustion in my third year and complement my training with a postgraduate advanced research degree in combustion within the Combustion and Detonation laboratory.
When I was 13, I decided that I would work on engines and have never changed my mind since. Aeronautics and automobiles have always been my two passions. They run in the family since my father loves cars too! It was then a matter of choosing the appropriate study path. ENSMA helped me make my dream come true.
I graduated in September 2000, and then joined the Renault facility in Lardy which specialises in the development of the brand's engines. Early 2001, a position as test engineer for single-cylinder engines and combustion was made vacant at Renault Sport in Vitry-Châtillon.
Mehdi BENNABBOU – Class of 2006 Motorist Engineer Consultant for PSA Peuget Citroën Diesel and Fuel Motors air inlet and breathing Team Manager ALTRAN
During my 3 years at ENSMA, the theoretical and practical teaching I have received was essential to face the professional world's expectations. I graduated from ENSMA in 2006, I had the opportunity to join the Altran group in the Automobile pole where I have worked for PSA Peugeot Citroën as a motorist engineer. The practical courses taught at ENSMA were essential to get into this area I am fond of.
Since 2008, I am in charge of the pole "Motor performances" from the Altran group.
In addition I am in charge of the creation and development of "thermal engines" training of the group.
My interest for associative activities I have developed at ENSMA allowed me to be designated today as the representative of ENSMA-Contact (alumni association) for Île-de-France.