Double degree program (CAUC)
Jianyu SONG – 2012-2014
Thanks to the agreement between my university (CAUC, Tianjin) and the 3 schools of aeronautics in France (ISAE, ISAE-ENSMA and ENAC); I have followed the same training as in France. After 1 year of French intensive courses, 2 years of preparatory classes and 2 years of engineering training in aeronautics, I have decided to apply for a double degree program at ISAE-ENSMA. As I am very interested by propulsion and energetics, and as ISAE-ENSMA is a reference in these areas, come and study at ISAE-ENSMA was a natural choice.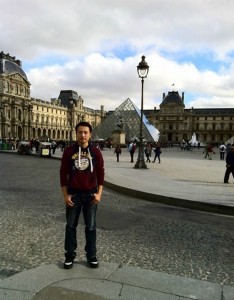 My first days at ISAE-ENSMA were quite difficult. Even if I have followed the same educative system in China, at first, it was not easy for me to understand the teachers and I talked a lot with them after class. As all the teachers are friendly, I have slowly made progress. After 1 year of studies, I've had no problem to understand French and I successfully achieved my first year of studies.
Thanks to a professor, I have carried out my junior engineer training within a company manufacturing sport aircrafts in Naples, Italy. Thanks to the real good technical training of the 2nd year of studies, my internship has gone well and my supervisor has appreciated my work.
In third year of studies, I have chosen the major "energetics" to deepen my technical knowledge and finally I have found a graduation project at Renault Sport. I think that the school offered me a broadly-based training that answers to the needs of the companies. Thanks to this great training, I am able to work both in a team and independently.
My stay at ISAE-ENSMA is a good memory. This prestigious school, recognized by companies, is a great springboard for my professional career.
María Andrea VIDAL URRIZA – 2013-2014
My stay at ISAE-ENSMA, as an Erasmus student, has always been a more than positive experience. I came to this Engineering School to carry out an Internship-Final Year Project at the PPrime Institute (which shares a partnership with ISAE-ENSMA) and, since the beginning, I have been able to perceive the value of this experience, not only in the academic and professional context, but in the cultural and language improvement context as well.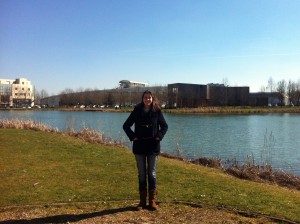 This program has allowed me to work on an interesting project, in close contact with the research and industrial fields, and also to meet a group of professionals always willing to contribute to my training; all of that in a friendly atmosphere.
Moreover, the ISAE-ENSMA has offered me the opportunity to participate in the student life by means of many sports and cultural activities with the students of this school, distinguished by their companionship and willingness to create a good ambiance.
————
Mi estancia en ISAE-ENSMA, como estudiante Erasmus, ha sido siempre una experiencia más que positiva. Vine a esta escuela de ingeniería para realizar unas Prácticas-Proyecto de Fin de Estudios en el Instituto PPrime (asociado a ISAE-ENSMA) y desde el principio he podido apreciar el valor de esta experiencia de intercambio no solo a nivel académico y profesional, sino también a nivel cultural y de aprendizaje de la lengua.
Este programa me ha permitido trabajar en un proyecto interesante, en contacto con la investigación y la industria, así como conocer a profesionales siempre dispuestos a contribuir a mi formación; todo ello en un ambiente de trabajo muy agradable.
Además ISAE-ENSMA me ha ofrecido la oportunidad de participar en la vida de estudiante en numerosas actividades deportivas y culturales con los alumnos de esta escuela, que destacan por su compañerismo y afán de crear un buen ambiente.
Diogo CAMELLO BARROS – 2010-2011
The BRAFITEC program gave me social and academic experiences. The contact with the teachers and researchers from ISAE-ENSMA and the students have strongly facilitated my adaptation to the French culture.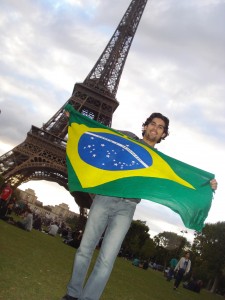 The academic program through the BRAFITEC cooperation has allowed me to complete my training and gave me an access to the research areas I was interested by. It also offered me different opportunities necessary for the evolution of my professional project. My contacts in Poitiers allowed me to improve my knowledge by carrying out a project in a research laboratory, which oriented me towards a PhD program that I have started after my graduation in Brazil.
 ————
A experiência BRAFITEC me proporcionou uma evolução tanto no âmbito social como acadêmico. O contato com diferentes profissionais e estudantes da ISAE-ENSMA facilitou consideravelmente minha adaptação à cultura francesa. Os compromissos escolares estabelecidos pelo acordo BRAFITEC permitiram completar minha formação além de possibilitar o acesso aos domínios de pesquisa nos quais estava destinado a seguir. Diferentes oportunidades necessárias à evolução do meu projeto profissional também foram frutos do ambiente criado na instituição: inicialmente realizei um estágio em um dos laboratórios da escola que possibilitou o início da minha tese de doutorado, iniciada após a obtenção do meu diploma no Brasil.